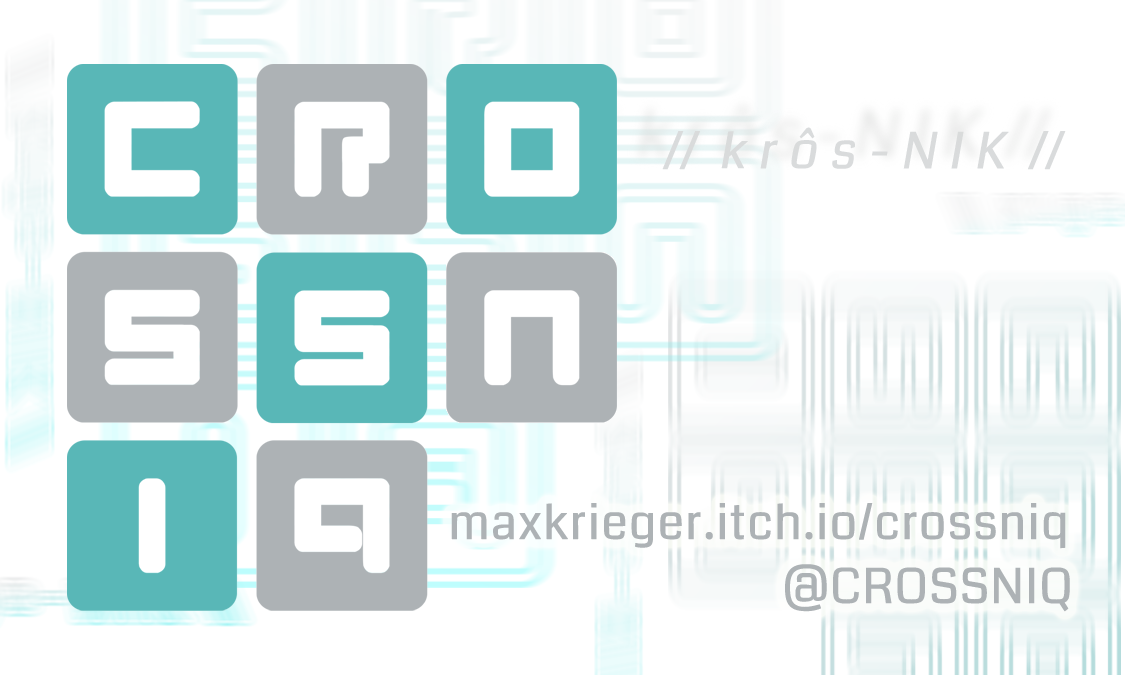 CROSSNIQ
Hi, everyone! I'm proud to announce that CROSSNIQ 1.2, a patch introducing multi-row movement, is now live!

A new "subselector" system allows you to select multiple tiles to move at once! Just double-click a tile to place a subselector, and double click again to remove it. More info and gamepad instructions are available in the instruction manual, which now has a link at below the game.
For exciting reasons, this will be the last patch for a while - check back soon, and keep on crossing!

Files
CROSSNIQ_WebGL_1.2.zip
Play in browser
Dec 11, 2017
CROSSNIQ_Win_1.2.zip
41 MB
Dec 11, 2017
CROSSNIQ_Mac_1.2.app.tar.gz
55 MB
Dec 11, 2017
CROSSNIQ_Linux_1.2.tar.gz
58 MB
Dec 11, 2017